Visit Us
Try McRoskey mattresses at our flagship showroom or stay with one of our hotel partners.
Our Showroom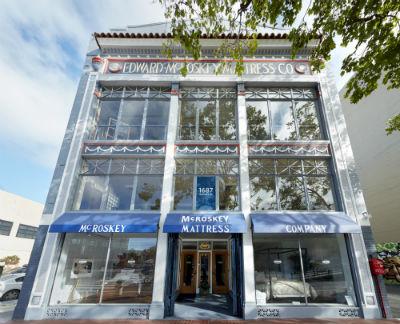 SAN FRANCISCO
1687 Market St. (map)
San Francisco, CA 94103
Call: 415.861.4532
Email: Sales@McRoskeySF.com
Free parking available in the lot adjacent to the building.
We are open Monday through Saturday from 10am – 6pm and Sundays from 12pm – 5pm
We are closed for lunch Monday through Saturday from 1pm -1:30pm
No appointment is necessary
Our Customer Experience Specialists are delighted to help you choose the right bed.
Stay With Us
Spend the night on a McRoskey mattress at these fine hotels.
Get In Bed With Us
These furniture craftsmen … recommend McRoskey mattresses.